Share the article
Since the COVID-19 pandemic, more countries have reopened their borders and more airlines have resumed and even expanded their services.
As a result, airport statistics have changed a lot over the past few years, and now many terminals are going through a process of recovery from closures and travel restrictions.
Some destinations have been more popular than others, and some countries have been more or less strict, affecting air traffic.
Airports Council International, an organization of airport authorities based in Canada, has just unveiled the top 10 busiest airports in the world.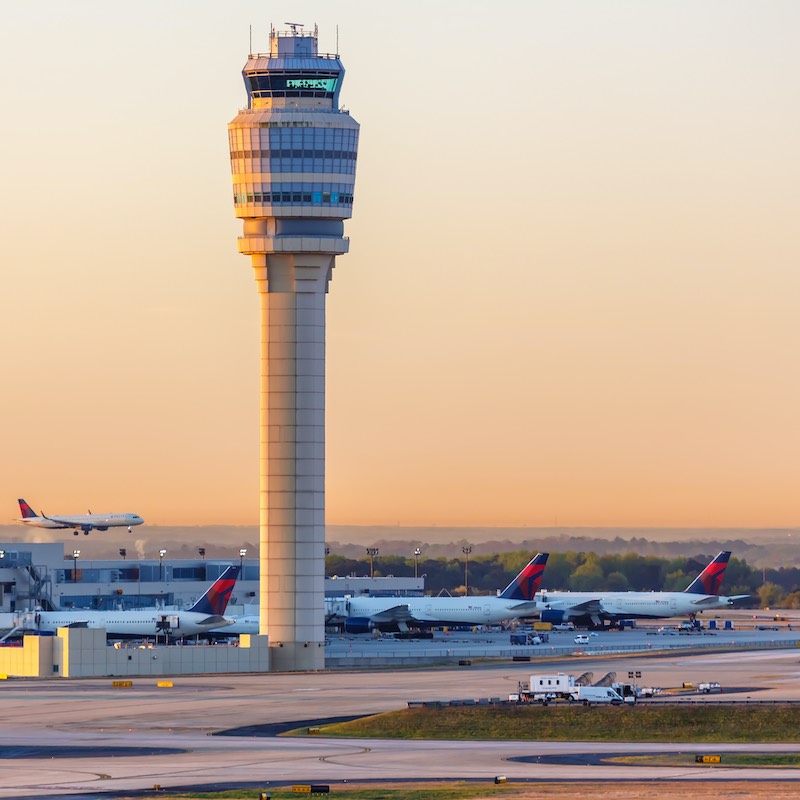 Experts from the organization collected data from 2022, 2021 and 2019 and analyzed global passenger traffic. Compared to 2021, last year's global traffic increased by 51.7%.
Here's what travelers need to know:
Top 10 busiest airports in the world
The 10 busiest airports account for 10% of global air traffic, and the study considered both domestic and international flights.
Here are the airports that had the most transit passengers—domestic and international—in 2022:
Hartsfield–Jackson Atlanta International Airport (ATL)
Atlanta International Airport has remained in first place in recent years.
A total of 93,699,630 passengers set foot on the ground at this airport in 2022, i.e. 23.8% more than in 2021 but 15.2% less than in 2019.
Dallas/Fort Worth International Airport (DFW)
For two consecutive years, this Dallas airport has risen to second place and this year it handled more than 73 million passengers.
Compared to 2019, Dallas/Fort Worth International Airport has gained in relevance, as it was in 10th place that year.
Top 5 Travel Insurance Plans for 2023 starting at $10 per week
3) Denver International Airport (DEN)
This airport, compared to previous years, has moved up several positions: from 16th place in 2019 to 3rd place in 2021 and 2022.
It is also the airport with the best recovery percentage since 2019 in the United States, since it even improved by 0.4%.
4) Chicago O'Hare International Airport
Chicago International Airport was in 6th place in 2019 and has remained in fourth place worldwide since 2021.
Last year, more than 68,340,000 passengers passed through this airport, 26.5% more than in 2021.
5) Dubai International Airport (DXB)
Dubai International Airport was in position 27 in 2021, and in 2022 it moved up to 5th place, with 127% more passengers.
The popularity of Dubai – considered the world's top tourist destination in 2023 – has helped its terminal to recover and remains in the top spot with the most international passengers since 2021.
6) Los Angeles International Airport (LAX)
Nearly 69,000,000 passengers boarded and disembarked at this airport in 2022, i.e. 37.3% more than in 2021. Even if traffic has increased significantly, it is still down 25.1% compared to compared to 2019.
Considering that new infrastructures are under development and that new trains will run by the end of this year, the takeover of this airport is a good omen.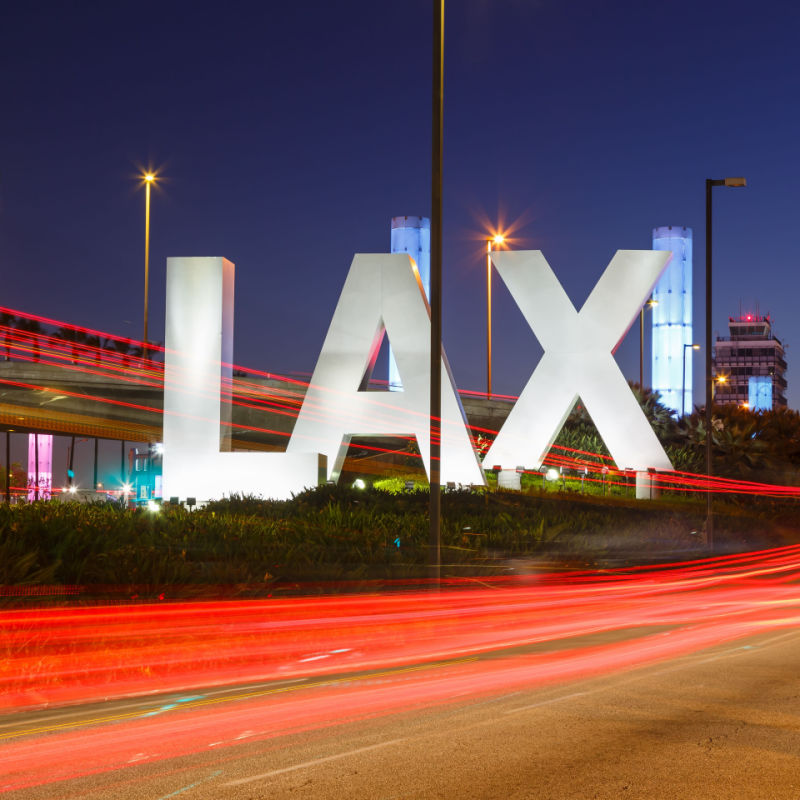 7) Istanbul Airport (IST)
This airport in Turkey has made a leap forward from previous years. Istanbul International Airport was up 28 in 2019 and 14 in 2021 and now ranks seventh with over 64 million passengers, 73.8% more than in 2021.
Compared to 2019, it received 23.2%, improving its recovery since the pandemic, and is expected to be one of the busiest destinations this year.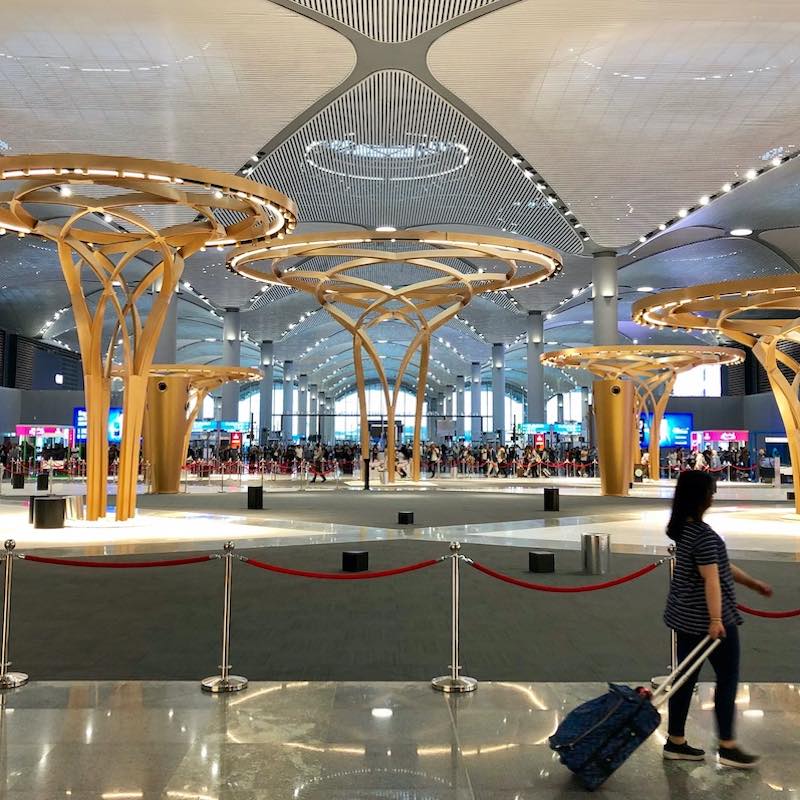 8) London Heathrow Airport (LHR)
Compared to 2021, this airport has significantly improved airport traffic, with 217.7% more passengers visited in 2022.
With more than 61 million passengers, Heathrow Airport has fallen from 54th position in 2021 to eighth place in 2022.
9) Indira Gandhi International Airport (DEL)
This airport in New Delhi, India, welcomed nearly 60 million travelers in 2022, or 60.2% more than in 2021.
Even though traffic at Indira Gandhi International Airport has improved, it has 13.1% fewer passengers compared to 2019.
10) Paris Charles de Gaulle Airport (CDG)
The popular French terminal welcomed 119.4% more passengers in 2022 compared to 2021.
It reached the 10th position for welcoming more than 57 million travelers last year.
Traveler alert: Don't forget travel insurance for your next trip!
↓ Join our community ↓
THE Travel Off Path Community FB Group has all the latest reopening news, conversations and daily Q&As!
SUBSCRIBE TO OUR LATEST ARTICLES
Enter your email address to subscribe to the latest travel news from Travel Off Path, straight to your inbox
This article originally appeared on TravelOffPath.com